SKLENIK is an Indie Pop Band from Prague formed by trio of cousins, originally by duo of Jan and Bóřa Kleník who was at the very first beginnings of Czech Pop and Electronic Dance Scene. Jan was one of the founders of the famous Ohm Square and Bóřa was a member of the cult Liquid Harmony. In 2007 they released their first electronic album Blatce Masters.
In 2012 SKLENIK is adding the third memeber, Bóřa´s brother Štěpán Kleník - a conceptual artist. In November 2013 they release second album Champagne Cork Pop, where electronic beats merge with traditional instruments.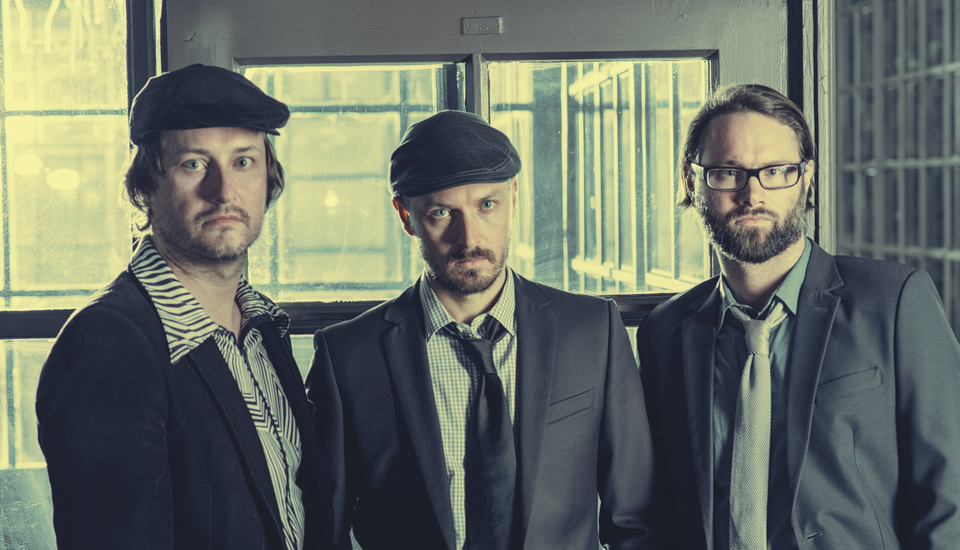 SKLENIK´s Champagne Cork Pop album enchants with cocky yet fragile pop melodies and catches your atention with striking beats and punk elements. Immediately after its release, the band became a number one among the public and leading independent radio stations (Radio 1, Expres Radio).

Initially the strictly family project, is getting ready for their live concerts together with many interesting musicians, among others with swedish drummer Johan Svensson, who played on Britney Spears tours, or with an amazing english singer Charlie One.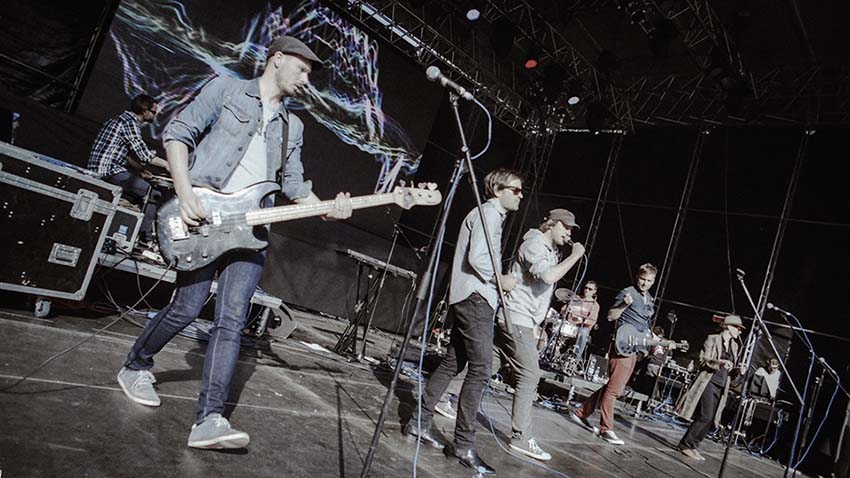 SKLENIK: GUESTS
Proki Pivoňka
Guest vocalist with appealing charisma. His seductive voice is well known to fans of the indie scene of the 90's. He was back then the lead singer of The Hyena Family, a renowned band from Prague, in which Jan Kleník played the guitar.
Charlie One
An exceptional singer of English origin who has been based in Prague since the late 90's. She is a member of the iconic band Ohm Square and on the Champagne Cork Pop album appears as a guest vocalist in the track Break The Circle. Apart from this catchy duet, she also sings in other songs during live performances.
Yarda Helešic
Guitarist and a pro who is not a stranger to SKLENIK, as he has collaborated with Jan Kleník on numerous music projects. On the turn of the 60's and the 70's, the fathers of the Kleník cousins and Yarda's father played together in the very same jazz band.
Johan Svensson
First-rate percussionist, born in Sweden, based in Berlin. He graduated from the prestigious Berklee College of Music in Boston, and has a Master's degree from the California Institute of the Arts. He performed on drums with pop star Britney Spears on her spectacular "Circus" tour.
Ian Kelosky
American singer and guitarist, singing the dynamic song PLAY ON, settled in Prague years ago. He is currently performing with his own rock band called Lo Dost.
Download hi-res photos